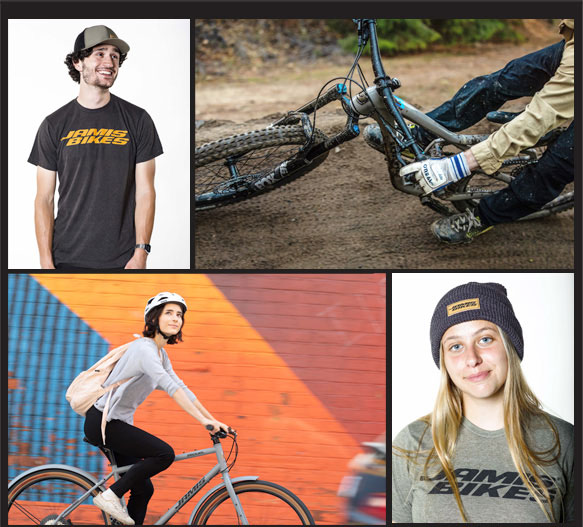 Ventura A2
03-3795PD
Product Details
PLEASE NOTE

ACCESSORY orders will ship directly to your submitted shipping address.
ALL BICYCLE(S) on order will be shipped to a local bicycle retailer. Your shipping address will be used to find a nearby bike shop who will professionally assemble your bicycle. Once the purchase has been completed a Jamis representative will contact you with information on where you will be able to pick up your new Jamis bicycle. After your bicycle has been delivered to the bike shop, please allow up to five days for your new Jamis bicycle to be professionally assembled. You will be notified when your bicycle is ready for pickup.
This item is only shipped to domestic US addresses by FEDEX Ground. Our standard shipping rates apply to the lower 48 contiguous states and Washington DC. Additional charges may be applied for shipping to Alaska, Hawaii, and Puerto Rico. A Jamis Concierge member will contact you with additional freight details should your order require them.
NOTICE – COVID-19 SHIPPING DELAYS
Covid 19 restrictions and delays continue to be in place while the demand for bicycles is high. JAMIS Bicycles will do their best to get shipments out quickly from our warehouse to retailer's stores but continued delays with shipping may cause some unexpected delays. We appreciate your patience and understanding
RETURNS
If you are not satisfied with your purchase you have 30 days to return the product.
For ACCESSORIES the full cost paid for the accessories will be refunded by Jamis Bikes to the customer's credit card minus all shipping charges.
For BICYCLES the full cost paid for the bicycle will be refunded by Jamis Bikes to the customer's credit card minus all shipping charges and a $95.00 restocking fee. These shipping charges include the original $49.00 ($95.00 for oversized bikes) shipping charge and an additional $49.00 ($95.00 for oversized bikes) return shipping fee. The bicycle must be returned in the original packaging with in 30 days of the original fulfillment date
Save this product for later