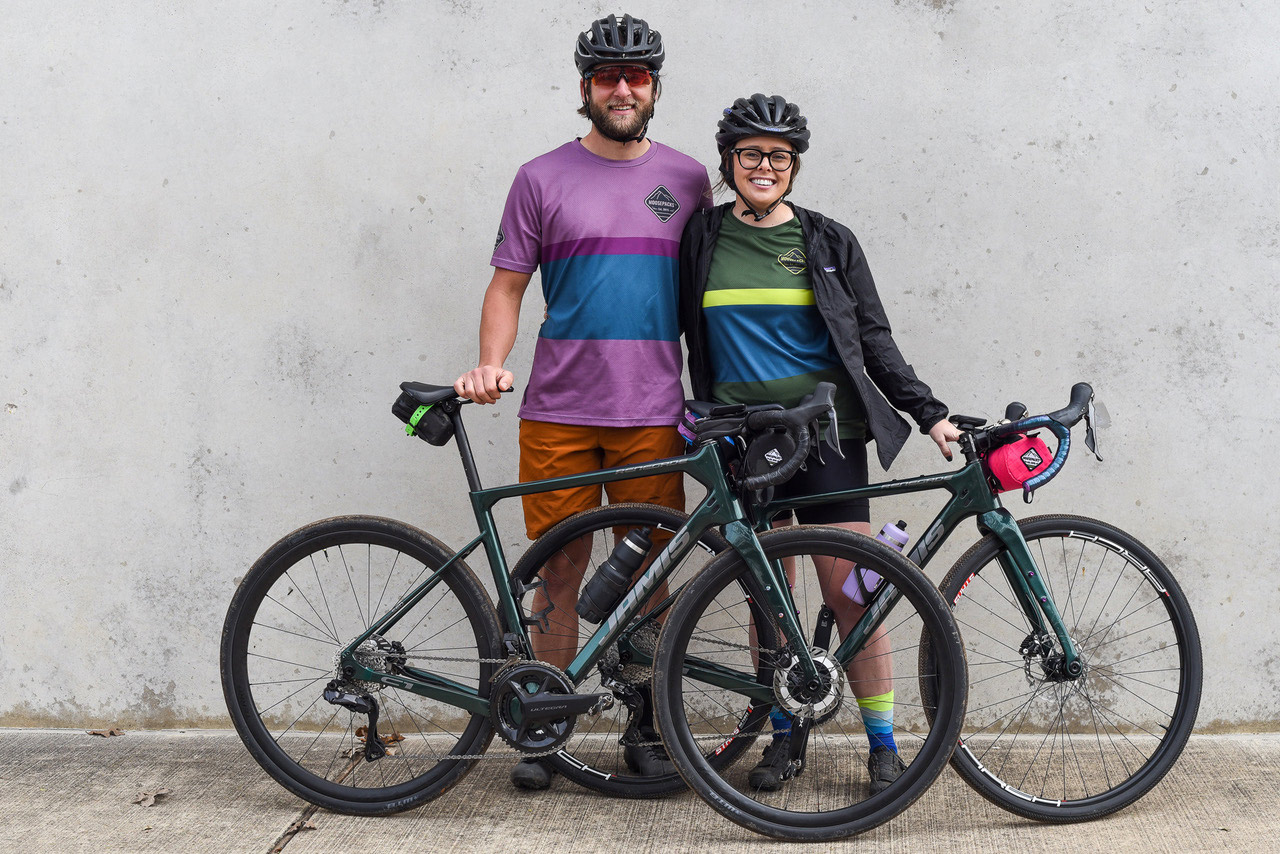 Matt & Katherine Moosa are gravel aficionados and the dynamic duo behind MoosePacks, LLC. They live in beautiful Austin, Texas.  When they are not developing, creating, and selling their bike bags, you can find them out riding gravel roads and enjoying a little single track. With their company MoosePacks, they travel to some of the world's largest gravel events, showcasing their handmade in the USA bike bags.
Matt started racing mountain bikes at the spry, young, age of 12 and proceeded to grow his expertise to the professional level in cross country mountain biking and road cycling. In college, he studied Apparel Design at Appalachian State University. Upon graduation in 2015, he decided to merge his love of cycling and design by founding MoosePacks as a part-time endeavor. In 2020, as demand for their product line grew, Matt & Katherine launched their hobby into a full-time business.
Katherine has always been a great organizer and salesperson, and found her passion for cycling through Matt. After attending an event called Rooted Vermont, she noticed the sense of community and inclusivity that the gravel scene provides. The spirit of gravel is what she loves best. Her hope is to inspire and encourage others the way she has been herself. The wonderful thing about gravel is that no matter your skill set or who you are, you are included!
If you ever see these two out and about, don't be shy! They would love to say "Hi!"